Range of Motion With Aurora Willows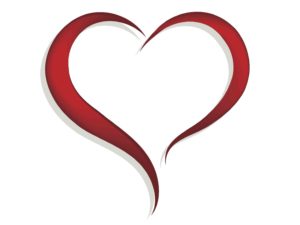 Donations in any amount are accepted here.
When you guys donate here you agree that you are gifting and don't expect any content in return.
If you donate here you are helping me save for my own house. I need at least $60.000 for a down payment
As well as a course to become a Certified Aromatherapist. I need $1995 for this course.
Link to the course I will be taking is here if you want to check it out. Certified Aromatherapy Online Course
I get all the funds when you donate here except for the 2.9% processing fee,
 I also have to pay taxes on your gift money!
Not sure how much to donate, you can select one of the Gift Tiers below.
Mobility Content Tiers
Join a Tier
I hope you all continue to heal and become pain free while doing my stretching.
You can sign up for free
Optional Donations accepted at signup
My personal Blog
Join a Tier at anytime
Cancel Anytime
Links to Exclusive Members only offers
40.00
4 Monthly Thong Workouts
New video uploaded every Monday
 Videos are 15 - 45 min in length
 Videos are delivered via Download Link during each month
At the end of each month they are moved to the viewable onsite archive.
Access to all previous Downloads viewable onsite
My personal

Blog

Monthly Charge
Cancel Anytime
Thong workouts, Twerking Lessons & Natural Elements Yoga
60.00
Includes Previous Tier
Plus 4 monthly Twerking  lessons
4 monthly Natural Elements Yoga lessons 
Downloadable till the end of the month
after that they are moved to the archive and can be viewed onsite
New videos every Monday
Access to all previous posted content
Monthly Charge
Cancel Anytime
100.00
Want to chat
My Phone # for 1 - 15 min video chat
Purchase as often as you like
Instruction on how to schedule is provided in your Tier upon payment processing
I look forward to chatting with you
200.00
Just a small Gift for you
To show you my Appreciation and help you save for your Aromatherapy Course
I don't expect anything in return
I love you Aurora xx
500.00
A Gift for you to show my Appreciation
I want to help you save for your AromaTherapy Course
I don't expect anything in return
I love you Aurora
1000.00
A Gift to show my Appreciation
I want to help you save for your Dream home by the ocean with your own Yoga Studio
I don't expect anything in return
I love you Aurora
2000.00
Monthly Chat My Phone #
Daily Texts
Daily Photos
Unlimited messages
My full Attention to you